Ferdinand

| EducationGhana |September 18| Al-Azhar Model JHS Produces Tomatoes on a Large Scale to Feed School Community in 2023
"Discover how Al-Azhar Model Junior High School in Upper West is cultivating success through tomato farming, not only nourishing its students but also sowing valuable lessons in agriculture."
Upper West, Ghana. — In the heart of Upper West, Al-Azhar Model Junior High School is making waves, not just in the classroom, but also in the fields. This educational institution is pioneering a revolutionary approach to both nourishing its students and imparting invaluable agricultural knowledge.
Al-Azhar Model JHS began growing tomatoes on a large scale in 2022 as part of a school farming initiative. The school has a dedicated farm plot where students learn about agriculture and help to grow a variety of crops, including tomatoes, peppers, and cabbage.
The school's tomato farm is now producing enough tomatoes to feed the entire school community. The tomatoes are used in the school's kitchen to prepare meals for students and staff.
Agricultural Excellence Meets Educational Mission
Al-Azhar Model JHS has seamlessly integrated agriculture into its curriculum, transforming its campus into a vibrant agricultural hub. The school's tomato cultivation initiative is a shining example of this commitment to holistic education.
Feeding Minds and Bellies: The School's Farm-to-Table Initiative
One of the most significant impacts of the school's agricultural endeavors is the direct benefit it brings to its students. Through their meticulously maintained tomato farm, the school provides fresh and nutritious produce for the daily meals served to the student body.
This farm-to-table approach not only improves the nutritional quality of meals but also reduces food costs, enabling the school to allocate more resources to educational programs and infrastructure development.
Impacts Beyond the Classroom: Community and Environmental Benefits
The school's agricultural activities extend far beyond the walls of its classrooms. By engaging in large-scale tomato production, Al-Azhar Model JHS contributes to the local economy, creating job opportunities and stimulating economic growth in the region.
Furthermore, the school's environmentally conscious farming practices promote sustainable agriculture. Implementing eco-friendly methods such as organic farming and efficient water management, the school sets an example for responsible agricultural practices.
A Recipe for Success: Lessons from Al-Azhar Model JHS
The success of Al-Azhar Model JHS's tomato farming initiative underscores the numerous benefits that schools can gain by engaging in agricultural activities:
Nutrition: Schools can provide students with fresh and healthy produce, improving their overall health and well-being.
Economic Empowerment: Agricultural activities generate income for schools, which can be reinvested in education, infrastructure, and community development.
Environmental Responsibility: Schools can teach students about sustainable and environmentally friendly farming practices, fostering a sense of responsibility towards the planet.
Community Engagement: Schools can become active participants in the local economy, creating jobs and strengthening community ties.


How to Start a School Farm

If you are interested in starting a school farm, there are a few things you need to do:

Find a suitable location: The farm should be located in a sunny spot with well-drained soil.
Prepare the soil: The soil should be tested to determine its nutrient needs. Compost or other organic matter can be added to improve the soil quality.
Choose the right crops: Choose crops that are suited to your climate and soil type. It is also important to consider the needs of your school community when choosing crops.
Plant and care for the crops: Students can help to plant and care for the crops. This is a great way to teach them about agriculture and responsibility.
Harvest and enjoy the crops: Once the crops are harvested, they can be used in the school kitchen to prepare meals for students and staff.
In conclusion, Al-Azhar Model Junior High School's commitment to agricultural education and sustainable farming not only feeds the bodies and minds of its students but also enriches the community and environment.
School farming is a great way to reduce food costs, improve student nutrition, and teach students about agriculture. If you are interested in starting a school farm, there are a number of resources available to help you get started.
This remarkable initiative serves as a powerful testament to the transformative potential of agriculture in the educational system, setting an inspiring example for schools everywhere.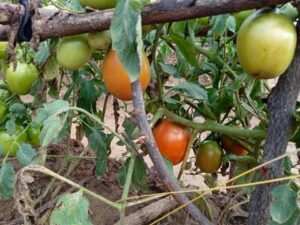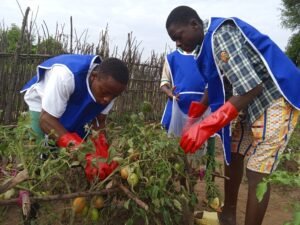 GET THE LATEST UPDATES IN EDUCATION IN GHANA
---
OTHER INSTITUTIONAL RANKINGS YOU SHOULD KNOW
---
OTHER INSTITUTIONAL RANKINGS IN AFRICA FOR YOU
---
UPDATES ON THE TEACHERS' NOTICE BOARD
---
OTHER UNIVERSITY AND COLLEGE ADMISSIONS NEAR YOU
---
APPLY FOR THE LATEST SCHOLARSHIP OPPORTUNITIES NEAR YOU
---
2ND TERM SCHEME OF LEARNING AND LESSON PLAN FOR TEACHERS
---