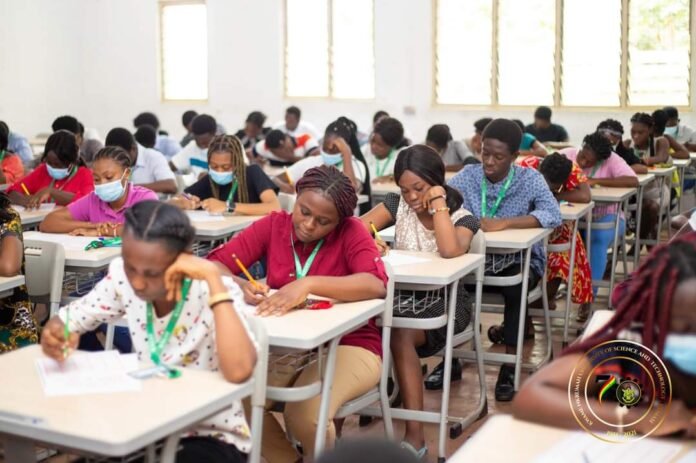 EducationCIGhana| June 25| 2022: GNAT opens Applications for Some Important Positions – APPLY HERE:
APPOINTMENT IN THE GHANA NATIONAL ASSOCIATION OF TEACHERS (GNAT)
Applications are invited from suitably qualified persons for the following position in the
Ghana National Association of Teachers:
ASSISTANT SECRETARY II (DISTRICT SECRETARY)
A. QUALIFICATION
The Applicant:-
a. Must be a Professional Teacher not below the rank of Principal Superintendent with
not less than 4 years of working experience on that Rank;
b. Must not be below 35 and not more than 45 years;
c. Must have a commitment to GNAT and what the Union stands for.
d. A working knowledge in basic computer applications in Word, Excel, and Power
Point is an advantage.
B. JOB DESCRIPTION
a. Recruits and mobilizes members for the Association in the District
b. Manages and administers the District Secretariat
c. Facilitates Professional and Trade Union Education among members in District
d. Mobilizes members for non-bargaining activities
e. Offers Technical Advice to the District Officers, Executive and Council
f. Handles personal cases of Teachers
g. Liaises with Governmental and Non-Governmental Institutions in the District.
h. Writes Monthly, Termly and Annual Report to Headquarters through the Region
i. Collects and analyses educational statistics in District
j: Prepares monthly financial returns to Headquarters through Region
k. Keeps records and minutes of meetings of District political organs of GNAT
l. Serves on G.E.S. District Disciplinary Committee
m. Performs any other duty assigned by the General Secretary, the Regional Secretary
or the District Executive.
C. PERSON SPECIFICATION
a. Management and Leadership Skills
b. Pleasant Interpersonal Skills
c. Strong Advocacy and Communication Skills
d. Good Character
D. LEVEL OF RESPONSIBILITY
Responsible to the General Secretary through the Regional Secretary
E. REMUNERATION
As determined by the National Executive
F. MODE OF APPLICATION
i. Qualified applicants should go to www.ghanateachers.com from 20th June,2022 to complete an application form
ii Applicants must provide names and addresses of two persons one of whom should be the Head of the institution or immediate supervisor. Attach reference letters from the referees.
iii. Attach the following;
• Curriculum Vitae (CV),
• Recent passport-size photograph
• Recent SSNIT statement
• First appointment letter
• Last promotion letter
• All relevant certificates.
• Attach a current payslip (March, April or May 2022).
NB: Please ensure that all attachments are clearly scanned.
All applicants must submit their application on or before Friday, 8th July,2022. Only electronic applications will be accepted.
NOTE: Only shortlisted applicants will be contacted.
CLICK HERE TO COMPLETE THE FORM
Published by:
GENERAL SECRETARY
GHANA NATIONAL ASSOCIATION OF TEACHERS
NATIONAL SECRETARIAT
ACCRA.
Also Important:
Term 2 JHS 1 TO 3 Sample Weekly  Scheme of Learning >>>>           Download
Term 2 Week 1: Basic 7 (JHS 1) Sample Lesson Plans >>>>>            Download
CCP Curriculum Training Manual for Basic 7 to 9 Teachers >>>            Download
Check the SHS Grading System HERE
Download the 2022 basic and shs Academic Calendar HERE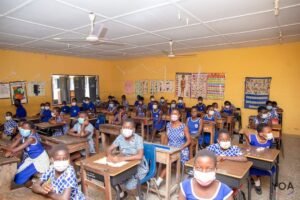 ---
SEND US YOUR STORIES FOR PUBLICATION VIA WHATSAPP NUMBER

0506440219
Get theNaCCA/GES Standard-Based Lesson Plans HERE
---
♥Copyright Notice: Content on This Website is Copyright Protected. No Part of this Content should be Reproduced without the Consent of the Author(s) or Recognition to the source of the Content.© 2020 Ellis Multimedia: EducationGhana.org: All Rights Reserved.♥