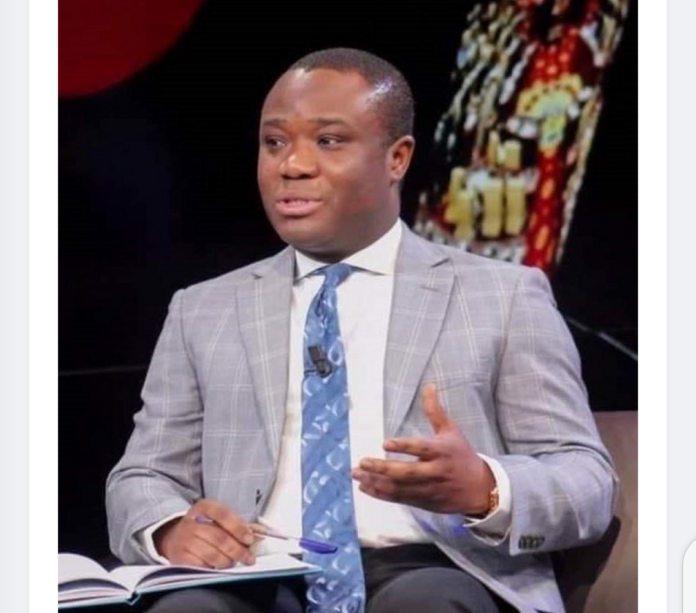 A former deputy Information minister Felix Kwakye Fosu says the government's claim of having constructed 3,321 classroom block projects is misleading.
Felix Kwakye Fosu was speaking at the second edition of the weekly press briefing of the National Democratic Congress.
According to him the Nana Akufo-Addo led administration has constructed only 196 classroom block projects and many of the projects at the SHS level were initiated by the former administration.
"This claim is most misleading. The truth is that President Akufo-Addo has only 196 classroom block projects to his name since 2017 after having access to over GHS250 billion. Many projects currently ongoing at the SHS level were inherited from the NDC government," he stated.
The former deputy Information minister said both the current education minister and his deputy have admitted that they inherited 766 classroom projects from the John Dramani Mahama administration.
"To be exact, a total of 766 classroom block projects were bequeathed to this government by the Mahama administration and this fact is contained in the documents presented to Parliament for the collateralization of GETFund for a loan of $ 1.5 Billion to complete them."
"In fact, the Minister of Education, Mathew Opoku Prempeh and his Deputy, Dr Yaw Adu Twum, are on record and are widely quoted in the media as having said this openly," he stated.
Felix Kwakye Fosu said the 196 classroom projects of the Nana Akufo-Addo administration pales in comparison with the work done by his predecessor John Dramani Mahama who undertook "5,128 different projects at the basic school level between 2010 and 2016."
Source: Sena Nombo/Radiogoldlive.com