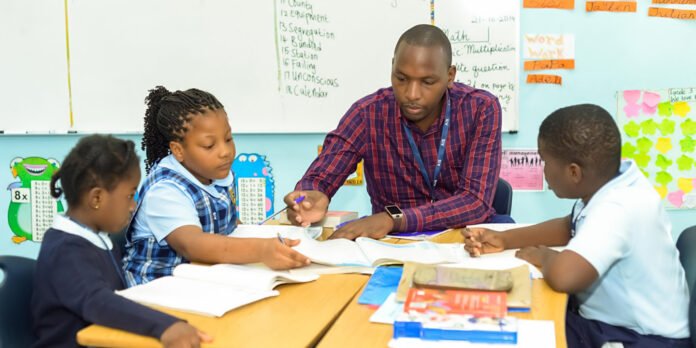 EducationGhana| February 18| Teacher Unions release 2021 Negotiated Academic Calendar for Basic Schools: 
Teacher Unions in the Ghana Education Service 9GES) has released the 2021 Negotiated Academic Calendar for Basic Schools.
Check Business Courses being offered at the SHS in Ghana HERE
The Unions in a letter to the Director-General of the Ghana Education Service (GES) dated February 17, 2022, indicated, that the has been a revision of the Semester Academic Calendar released by the Ministry of Education at the beginning of the year.
Check the SHS Grading System HERE
According to the Unions, following the concerns raised by Teacher Unions on the 2021/2022 Academic Calendar regarding the semester system, contact hours and the number of weeks (forty-three (43)) and subsequent to the negotiations between the Teacher Unions and GES; the following were arrived at:
1. PREVIOUS CONTACT HOURS
Download the 2022 basic and shs Academic Calendar HERE
2. NEGOTIATED AND AGREED CONTACT HOURS WITH GES
ii. 7.30 am to 2:30 pm, or
Download the September 2010 SHS Literature in English Syllabus HERE
3. The Academic Calendar has been restored to the Trimester System. 4. Number of weeks reviewed from forty-three (43) Weeks to forty (40) Weeks.
Download the September 2010 SHS French Syllabus HERE
5. The table below gives the summary of the Academic Calendar:
Check the SHS Grading System HERE
Check Business Courses being offered at the SHS in Ghana HERE
Download the 2022 basic and shs Academic Calendar HERE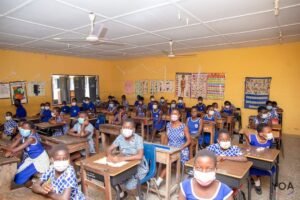 ---
SEND US YOUR STORIES FOR PUBLICATION VIA WHATSAPP NUMBER

0506440219
Get theNaCCA/GES Standard-Based Lesson Plans HERE
---
♥Copyright Notice: Content on This Website is Copyright Protected. No Part of this Content should be Reproduced without the Consent of the Author(s) or Recognition to the source of the Content.© 2020 Ellis Multimedia: EducationGhana.org: All Rights Reserved.♥