Parents and guardians have pocketed GHc2.2bn in monies which they would have paid as school fees for their wards in Senior High School.
The savings is a result of the government's flagship social intervention policy, Free Senior High School which is in its fourth year of implementation.
The Finance Minister, Ken Ofori-Atta, revealed the savings accruing to parents and guardians when he read the 2020 mid-year supplementary budget.
In that budget, he asked parliament for more than GHc11bn in fresh spending as government tries to stimulate economic activity severely stifled by the coronavirus pandemic.
But before asking for more money, he spent time to list what government has given out to Ghanaians in terms of social interventions.
He said as a result of Free SHS launched in 2017, 1.2 milllion teenagers are in school at the government's expense.
"For their parents and families, this has translated into GHc2.2 billion in savings. That is money that the State has put back into the pockets of Ghanaians all across the country."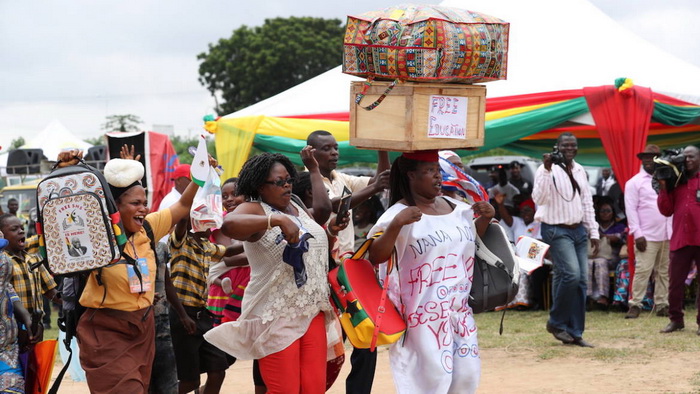 Some 90,000 would not have made it into SHS because of financial barriers, the government has said.
Under free SHS, students are entitled to; free meals (Both boarding and day); free boarding accommodation; and free textbooks," he stated.
Averagely, a parent with a ward in a boarding senior high school is expected to pay GHc2,000 a year. Such a parent would have saved GHc6,045 over a three-year period under the free SHS (FSHS) programme.
SHS students are also knew 'Akufo-Addo graduates' have begun their WASSCE, an examination expected to pass a verdict on the quality of education since the government introduced the policy.
With elections set for December 2020, many of the SHS graduates would be eligible to vote, a huge constituency which the president, Nana Akufo-Addo has expressed hope of annexing votes.
The Finance Minister said in all, investments in implementing the 2016 political campaign promise stood at GHc3.2billion.