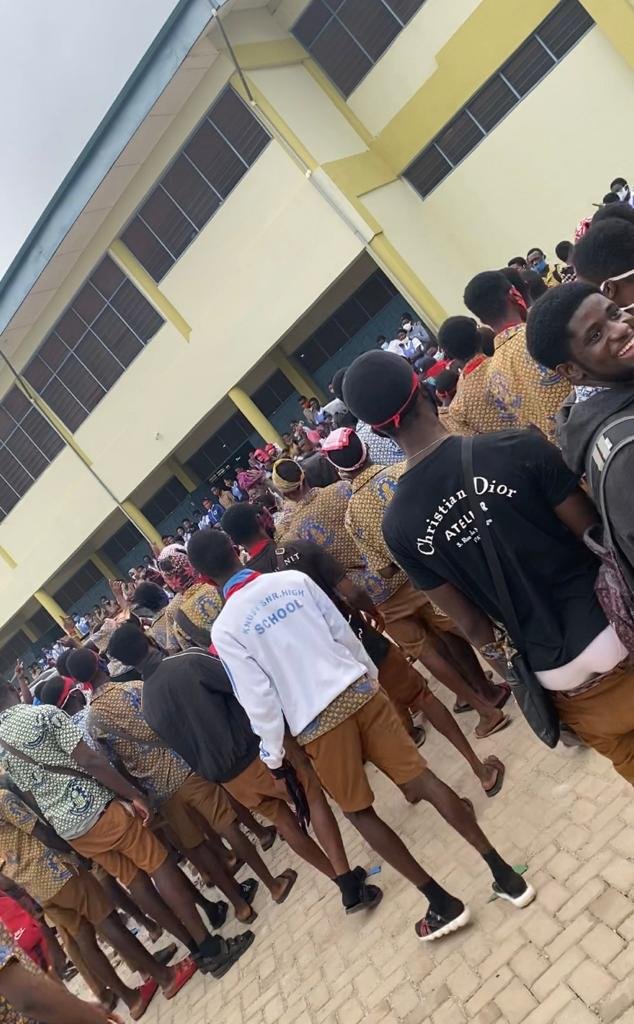 The Deputy Minister of Information, Pius Hadzide, has asked the media to be wary of their reportage on the reopening of schools and cases recorded in these schools.
In his opinion, the media reports only cause fear and panic in parents as some of the stories in the media are misleading.
In an interview with Samuel Eshun on the Happy Morning Show, he commented, "The media is privileged to information and needs to be a little more analytical on these matters than spreading panic and misinformation amongst the public and parents.
There have been so much misinformation and panic. We are aware that parents will be concerned about their wards. However, some media houses are portraying the issue in a way that causes fear and panic and that makes parents anxious and apprehensive".
Pius Hadzide assured that the Government had heard the pleas of parents and will do all they can to ensure that parents and the Government reach an understanding to protect the children.
"We have heard the cries of the Parent Teachers Association. However, the Government is open to the views of everyone. However, there will be a lot of more understanding if patience is exhibited for the Government to provide some explanations to them. Through engagements and sober reflection, I believe we can come to an understanding".
The decision by the Government to reopen schools was fiercely opposed by political parties, civil society organizations and parents as they argued that the decision could cause a surge in COVID-19 cases amongst students.
For example, the National Democratic Congress COVID-19 team alerted the Government to send the students home to prevent the spread of the virus and ultimately protect the students.
However, the Government of Ghana, through the Information Ministry as well as the Education Ministry has said that the call to send the students home is unfounded as the disease can be spread no matter where students find themselves.
Meanwhile, the number of COVID-19 cases in some schools continue to rise. For example, fifty-five persons at the Accra Girls' Senior High School including students and members of staff have tested positive for the novel coronavirus. This is an increase in the number of COVID-19 cases reported by the school last week.
By: Alberta Dorcas N D Armah