Ferdinand

| EducationGhana |July 27|GNAT meets with GES Director General to discuss issues bordering on Teachers' Welfare
Tuesday, July 25th, 2023 witnessed the gathering of the national leadership of the Ghana National Association of Teachers (GNAT) at GES. Leading the meeting was Dr Eric Nkansah, the Director-General of GES.
The purpose of this gathering was to extend congratulations and warm greetings to Dr. Eric Nkansah and to discuss matters concerning the welfare of teachers.
During the meeting, the leaders of GNAT expressed their admiration for the notable advancements made by the management in terms of teacher upgrades, promotions, and clearing the backlog.
In response, the management expressed their gratitude for GNAT's visit and affirmed their unwavering dedication to enhancing the working conditions of GES employees.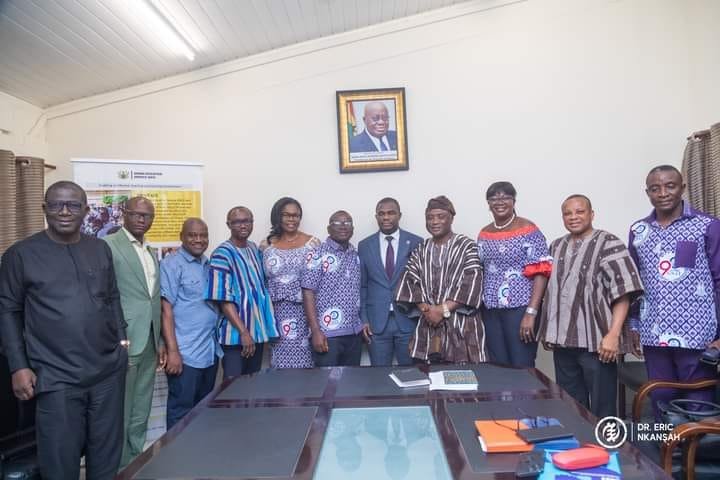 GET THE LATEST UPDATES IN EDUCATION IN GHANA
---
OTHER INSTITUTIONAL RANKINGS YOU SHOULD KNOW
---
OTHER INSTITUTIONAL RANKINGS IN AFRICA FOR YOU
---
UPDATES ON THE TEACHERS' NOTICE BOARD
---
OTHER UNIVERSITY AND COLLEGE ADMISSIONS NEAR YOU
---
APPLY FOR THE LATEST SCHOLARSHIP OPPORTUNITIES NEAR YOU
---
2ND TERM SCHEME OF LEARNING AND LESSON PLAN FOR TEACHERS
---