Ferdinand

|

EducationGhana

|May 07

| 2024: Official Departments and Programmes at UDS Tamale Campus

School of Public Health
About UDS Tamale Campus School of Public Health
Prof. Yidana was appointed the Foundation Dean of the School of Public Health, University for Development Studies, in October 2020.
Prior to that, he was the Head of the Department for Community Health and Family Medicine (2017-2020) and the Community-Based Education and Service (COBES) Coordinator (Sept-Oct 2020) in the School of Medicine.
He is an Associate Professor of Public Health specializing in Behavioral Sciences. He holds a PhD in Social Anthropology from Martin-Luther University, Halle-Wittenberg, Germany, and a Master's degree in Medical Sociology from Royal Holloway, University of London. He has published in over 38 peer-reviewed journals both locally and internationally.
Prof. Yidana has a special interest in maternal and child health, social medicine, public health ethics, and research methods.
He also serves as a mentor and trainer in these fields. As a foundation Dean of the School of Public Health, he has spearheaded the establishment of six departments in the School. He has also spearheaded the design of undergraduate and postgraduate academic programs in the School of Public Health, UDS.
Prof. Yidanas aims to position the School to serve as a research hub in the field of public health in the northern part of Ghana and to pursue and develop a healthier world with diversity through innovative training, community research engagement and service, equity, and integrity, to create a meaningful impact.
Prof. Yidana is a partner in the 'Healthy Cities for Adolescents Project' led by Regional Institute for Population Studies (RIPS).
This project aims at building a multi-stakeholder consortium with the capacity to use evidence-based information for strategic programming that promotes adolescent health and general well-being.
It also aimed at realizing Sustainable Development Goal 3 and related goals (SDG1, SDG4, SDG 5, and SDG17), i.e., ending poverty; inclusive and equitable quality education; gender equality, and strengthening partnerships respectively in the Tamale Metropolitan Assembly, and supporting the emerging city of Ashaiman in the Ashaiman Municipality, in Accra.
Prof. Yidana has trained and continues to train undergraduate and postgraduate students and mentorship of young faculty.
Prof. Yidana has performed several consultancy services, both international and local organizations, including; World Health Organization (WHO), Catholic Relief Service (CRS), Star Ghana, Afram Plains Development Organization (APDO), Perfect Sanitation (PerfSan), among others.
Departments and Programmes at UDS Tamale Campus

School of Public Health
Department of Environmental and Occupational Health
Department of Epidemiology, Biostatistics and Disease Control
Department of Global and International Health
Department of Health Services, Policy, Planning, Management and Economics
Department of Population and Reproductive Health
Department of Social and Behavioural Change
RECOMMENDED:
Programmes at UDS Tamale Campus School of Public Health
BSc Health Information Management
Master Of Public Health
MPH Environmental Health
MPH Maternal And Child Health
MPhil Community Health And Development
MPhil Public Health Nutrition
MSc Community Disaster Resilience Studies
MSc Community Health And Development
MSc Public Health Nutrition
PhD Public Health Nutrition
Prospective Students can apply for the 2023/2024 Admissions HERE and also check the other Undergraduate, Diploma and Postgraduate programmes of study for the 2023/2024 HERE
RECOMMENDED:
Check Also:
How to write and Address a Letter of Sponsorship as a School in the GES HERE
How to write and address any form of Letter to the Ghana Education Service HERE
How to write and Address an Application for Car Maintenance Allowance as a Teacher HERE
Check the SHS Grading System HERE
Download the 2022 basic and shs Academic Calendar HERE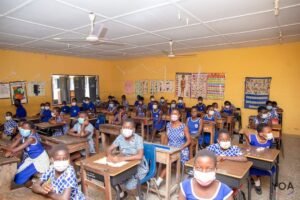 ---
SEND US YOUR STORIES FOR PUBLICATION VIA WHATSAPP NUMBER

0506440219
Get theNaCCA/GES Standard-Based Lesson Plans HERE
---
♥Copyright Notice: Content on This Website is Copyright Protected. No Part of this Content should be Reproduced without the Consent of the Author(s) or Recognition of the source of the Content.© 2020 Ellis Multimedia: EducationGhana.org: All Rights Reserved.♥